Germanium Products from South Korea
[
A Germanium Silver Necklace and Germanium Titanium Bracelet
strongly recommended for people who suffer from tremendous pain on their back or lower back and or occasionally feeling sharp pain on leg due to personal history of slipped disc or spine Injury ]
•

Customers' Feedback and Review

•


William W, Singapore (Sept. 2020)
[ Was browsing the internet for neck pain relief and chance upon germanium necklaces. Found Mr Ho's website and decided to give it a try as my neck pain has been bothering me for many years.

In short I feel it works for me. Currently wearing 2 of the chains for more surface coverage.

[Cause of my neck pain]:
Neck Injury due to car accident (whiplash)
(Symptoms) Rheumatism whenever rain or thunderstorms is coming.

After wearing the germanium necklaces:


(1) My Neck Muscle doesn't feel as stiff anymore.

(2) Feel more energetic not sure if it's placebo effect after wearing it.

(3) Pain frequency reduce significantly. Except when it's going to be a heavy thunderstorm neck will be very painful then have to eat painkillers.

(4) Pain intensity reduce greatly. Normal days pain can be much more tolerable.

(5) I am a happy returning customer. Currently owns 3 necklaces. Got the first one but different design. Bought another 2 as the current design is nicer. Currently wearing both at the same time for more surface coverage. ]


Dinesh S, Singapore.
"Dear Mr Ho, I wish to report that since I've started to use the Silver Germanium Necklace last Sunday, the pain in my lower back has stopped and that I feel much more refreshed when I wake up in the mornings. It is remarkable. Thank you. Very best"

Andy Yeo, Singapore.
"When I stand on the slop at the Golf Course, my balancing is not as good compared to after putting on the Germanium-Necklace. Usually my performance last for first 30 minutes at the beginning of the play, and after that it deteriorated. However after putting it (Necklace) on, my performance was consistent the whole day! Simply Amazing!"

Rein R. (Philippines - May 2021)
"Good day Sir Ho, Yes got the necklace last monday. My wife had used it already. She's happy with your bracelet (bought in 2020) as it eases the pain of her Carpel Tunnel. She requested for the necklace to help alleviate her back pain. I'm already a user of your germanium bracelet since before because of the health benefits including good night sleep, you don't get easily tired etc. Thank you for your quality product. Brgds"

Jay Chua, Singapore.
"After wearing the Germanium Necklace for about 2 weeks, I think it helps me "heal" faster when I get a backache. So far haven't "kenna" more "jia lat" one yet : )"


Mrs Babu, Singapore.
[ I'm 54 yrs old. Since after wearing your Germanium Titanium Bracelet with 99.9999% Germanium purity, I experience number of changes in my body as below:


(1) I used to suffered migraine at least 3 to 4 times in a mths. For the past 8mths I didn't get it migraine.

(2) I feeling very energetic everyday.

(3) Last time I only can walk about 2km due to my joints pain. Now I can walk for 5 km not feel tired or pain in my joints and also go often for my exercise.

(4) I used to have sleepless nite or wake up in the middle of the nite. Now I Don't have this problem. I really saw all change in me. ]


Anna (Philippines)
[ Hi, this is anna, thanks for giving us a chance to try your germanium titanum bracelet for 7 days. when my husband try to wear it he feel less pain at his back, because he always complained about it. so i decided to buy one for him, Thanks again Mr Ho! ]

A Jenny (Madagascar)
[ I can feel the (lower back pain) relief immediately after putting on the Germanium Bracelet and I told my Husband, and he didn't believe me! But I am so happy! ]


Cornelius Lim, Singapore.
who suffer a relapsed after spine operation tried our Germanium Silver Necklace with 99.9999% Germanium purity.

[ After wearing the high purity Germanium Neckless for more than 3 months, I am convince it has improved my health and life style tremendously", and below are some of my feedbacks: ]


(1) I used to take pain killers at least 3 to 4 times a week and now hardly at all.

(2) I'm so happy and glad that I have stopped relying on the pain killers for my back problem. It has helped me to be less reliant on pain killers, infact I hardly take the pain killers anymore.

(3) My back problems and pain have drastically reduced from a scale of 8 to 1.

(4) Wearing it has helped to sleep very well.

(5) I am able to do exercises or do household chores without much difficulties. Infact many times I have forgotten that I have back problem.

(6) It gives me the strength, energy and alertness to perform my daily activities and work very effectively.

(7) It provides me a better centre of gravity, now I don't fall or trip or stumble easily.

(8) I used to have stuffy nose every morning and now it has totally disappeared.




Ms Felina Tan, Singapore.
[ initially when I first put on the Germanium Titanium Bracelet, I am able to sleep well and deeper, after wearing for 3 months, I find that it had help me in my energy less tired physically, able to breath better and as for my husband, after wearing your Silver Germanium Necklace, he is able to sustain his stamina during his jog as a Triathlon runner. Thks! ]





Patrick Loh, Singapore.
[ My neck always very tight and I feel almost immediate relieve after put on the Germanium Silver Necklace for about 20 minutes.


I decided to try out the Germanium Titanium Bracelet and my energy level do not drop at all even after I spend about one hour in the gym room, it amazing! ]



General feedback by our customers who try Germanium Titanium Bracelet with 99.9999% Germanium purity chip
[ now I feel more energetic and it helps me sleep very well and a must when I go for my sports activity. ]

** More feedback by our customer to update soon! **
Prolong wearing Germanium Jewelry may assist in :
Strengthens of our immune system and Energises a person.
Help in pain relief, body and Mind Relaxation.
Increase sports performance and stamina.
Improves blood circulation & increase oxygen level in the body.
Relieves for Arthritis, insomnia, high cholesterol, Migraine etc.
Neutralization of free radical generated from computer etc.
Regulates positive and negative ions within the body.
Discharge of toxins and other wastes in body.
Germanium Jewelry Products "Most Suitable" for People who :

Experiencing stiffness or pain on back (Spine) and shoulders.

Having numbness and muscular ache of arms or fingers.

Poor in balancing.

Getting tired easily, having poor blood circulation.

Sleeplessness, stress etc.

Working long hours with electromagnetic devices such as computers, mobile phones.

The best way to discover, is to try it out yourself!
Take advantage of our 7 days Money-Back Satisfaction Guarantee policy (for Singapore market only)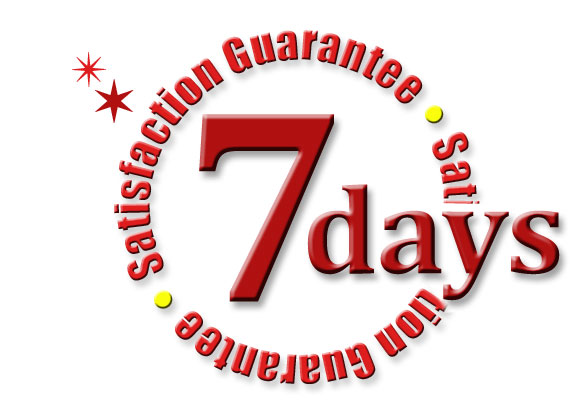 * For Singapore market only.
* For user with selective type of symptom only.
* Pay only $28 administration fee if you return the bracelet or necklace within 7 days.
* Delivery in Singapore at $20 per trip.
Lightzone C.P. (Since 1989) - Singapore
No.2 Kallang Pudding Road, #06-10 Mactech Building, Singapore 349307
Tel: +65 6250 3337 HP: +65 96204907
Whatsapp: +65 94571401

( Our 7 days money-back satisfaction guarantee policy is only available to SIngapore market for the time being )


Email us : germanium.jewelry@gmail.com